Technology meets design.
The rumor mill around the new iPad churns. And at the same time germanmade. cooks their own soup.
Will the new iPad be more beautiful, faster, lighter and thinner? No matter what will be the outcome of Apple work, germanmade. is already well prepared with two new products. We are at the starting line with sharpened pencils and ready made designs.
Before a new iPad is released, you never know for sure, which changes will be made. But for is the technical innovations are less relevant than dimensions of the product. Because the iPad has to perfectly fit in the frame of our cases. Tight fit, safe protection.
The jump from iPad 1 to iPad 2 was huge for our product designer Heiko. He had to adjust the frame completely. Re-measure. Re-calculate. Re-try. The generations 2,3 and 4 of the iPad are optically really close. At least from our point of view. Because the measurements didn't change drastically it was possible to ensure the tight fit using special rubber parts for the corners. Therefore our cases fit each generation from iPad 2 to iPad 4.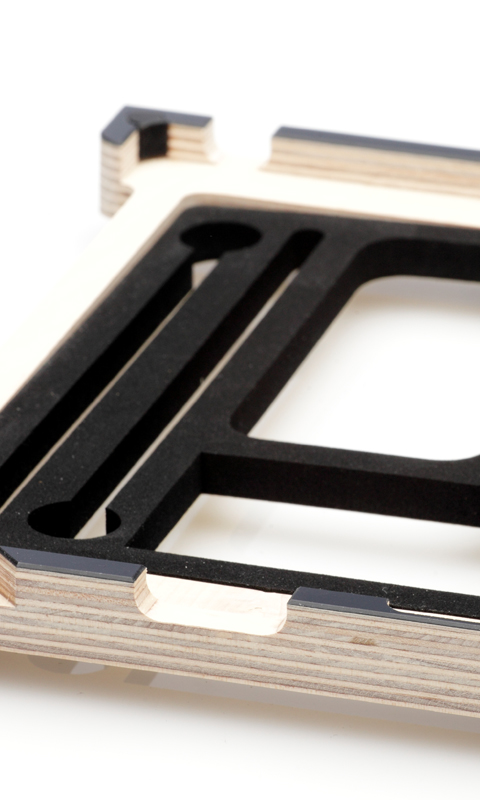 "When the iPad 5 is released I will have to a little bit more than usual", says Heiko. "Supposively the form is going to change and therefore I have to work with my ruler again."
Things certainly remain excited. Rumors say until the 22nd of October.
Complete designs – the new sleeve
The tension increases, also for us. That's because our designs for the new iPad sleeve are already at the leather manufactory of our trust. We are currently waiting for the prototype, which is going to show us, how the new sleeve is actually going to look like.
"The product will be smaller, the bag bigger" says Heiko, the designer of the bag. "The combination of suitable formats with the suitable products by Apple, were the also the father of this idea and therefore delivers the task for the design."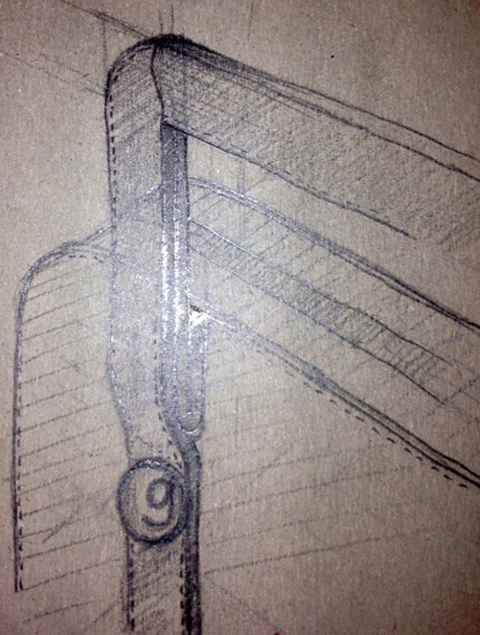 The new product will clearly differ from our habitual sleeves. On the one hand it will feature the same leather we are always using since is simply unbeatable. But the structure will be completely different. Here is a small preview on the new features.
Document bag in a DIN A4 format
Exactly fitting pocket for the new iPad
Pocket for iPhone 5
Zipper on three sides
Carrying handles
Optional strap attaching
Here is as a first foretaste already a close-up of a detail drawing by our product designer can be seen. As soon as the prototype is here, there will be an update.