The iPhone 6 g.case
You´d think it would be magic but it is just the right material. 
And yet again germanmade. has a wonderful, almost magical product among their ranks. It is an iPhone 6 case with all the trimmings in familiar germanmade. quality. We are happy to be able to finally also offer a slim solution for the even slimmer iPhone 6. Our g.case.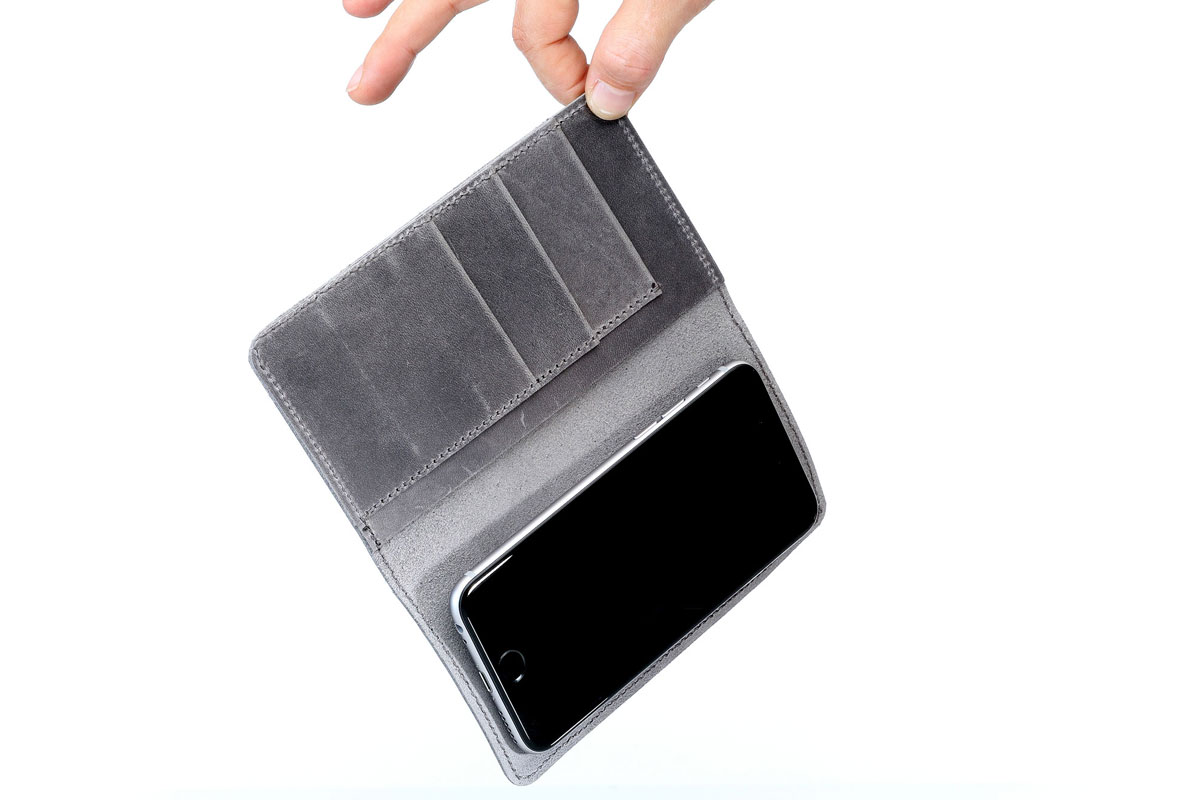 iPhone 6 case – Clever combination of materials
The material is for us the most important component of a product. For the iPhone 6 case we are using our proven premium real leather, naturally tanned and available in four different colours. The leather has a touch, which is smooth as velvet and develops a unique patina over the course of time. But that is something you might already know…
But here is something new: the adhesive foil, which we are using for the iPhone 6 case. It took a long and intense research for the right material for the "magic holder" for the iPhone 6 case and now we have finally found it. This adhesive foil holds the iPhone 6 securely in the new g.case. It holds and holds and holds… Thanks to thousand tiny suction cups the iPhone is securely held inside the case, but you will be able to detach it without any problems and also insert it again. The foil can easily be cleaned with a moist cloth and never loses any of its adhesive power.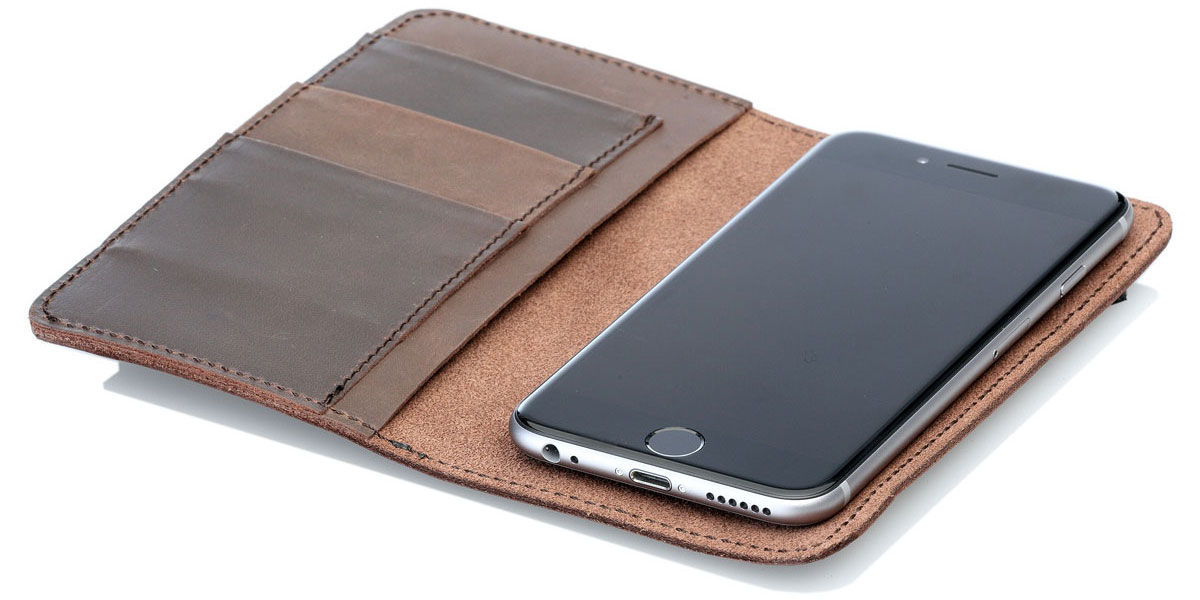 Handling of the adhesive foil
Actually there is not that can go wrong. It works intuitively. To be able to guarantee your iPhone 6 a bombproof hold inside the case you will have to remove the safety film from the adhesive point and place the back of your iPhone 6 on the marked spot. One firm pressure application and your iPhone 6 case is already good to go. There is only one thing left you might want to pay attention to, the camera should be placed exactly on the opening of the case, only this way it is possible to enable flawless picture quality.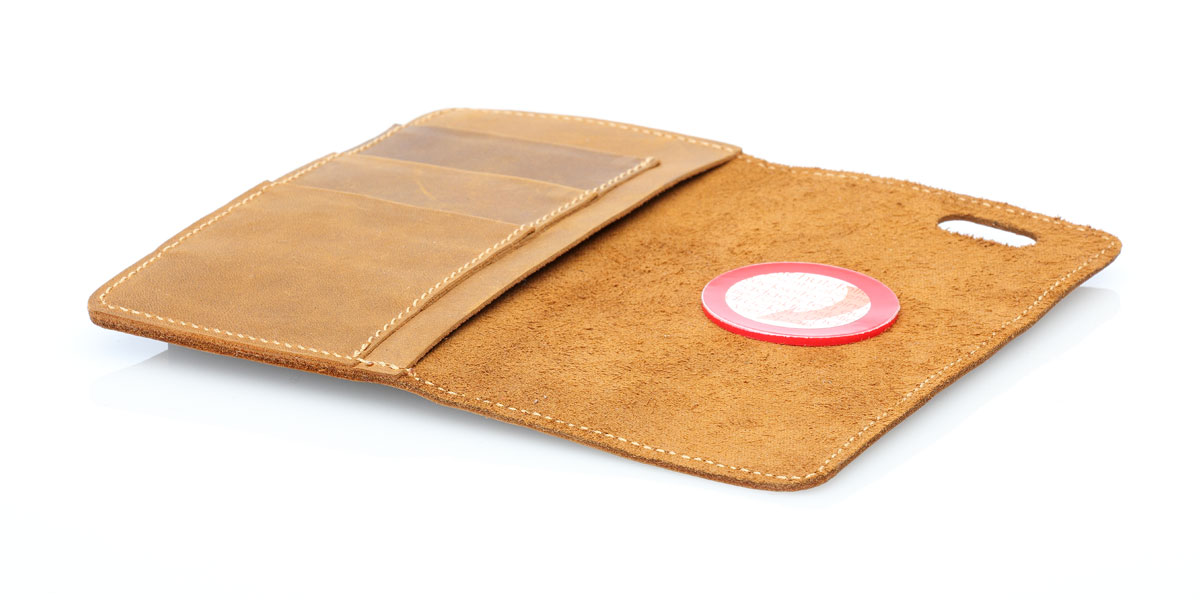 Magical combination – the iPhone 6 case
Our new g.case is a magical combination of iPhone sleeve and wallet from finest real leather. It does not only hold and protect the iPhone 6 but furthermore also has 3 compartments for credit cards and side pocket for bills or receipts. You will have everything together you might need with just one reach.
Let yourself be enchanted.