To buy a cover for the iPad is something that everyone can do. But to co-design a case and also give a personal touch to it, is something special. At germanmade. everyone has the possibility to select the material and the color of his or her iPad case him or herself. For doing so there is a selection of real leather, artificial leather and classic book linen available.
germanmade. products are given a personal note with an embossing or a laser engraving. Thereby there are virtually no limits to your imagination – writings and logos can be implemented as well as detailed pictures. Which method is most suitable for your personal interest, we would like to explain right here.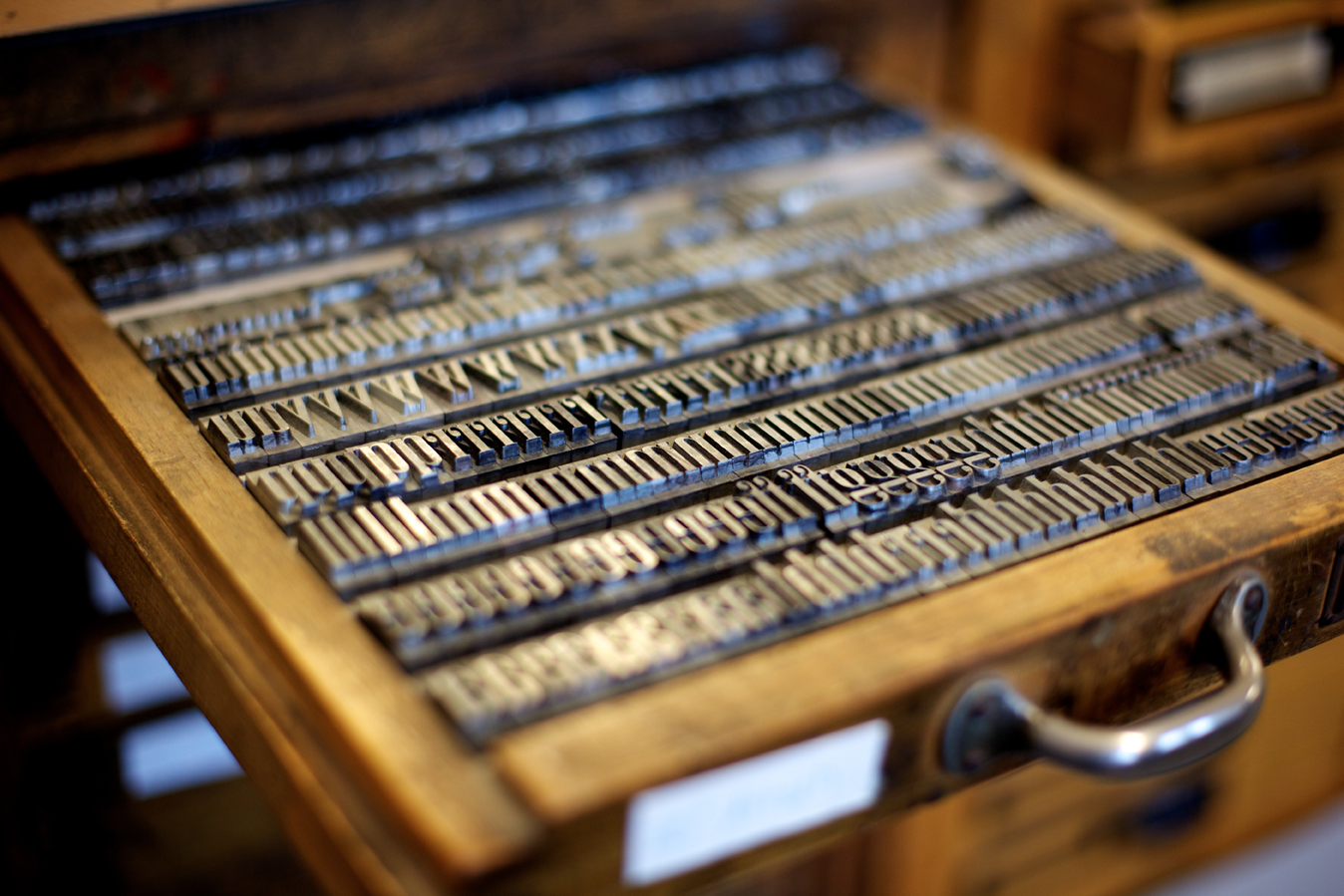 Embossing
To emboss means to experience haptics. An embossed print result you can feel. This result is achieved with the help of a heated metal stamp, which deforms the surface forming a relief. The form and the material of the stamp, temperature, time of embossing and printing pressure are the deciding factors for the optimum embossing result.
For the embossing we have the possibility of color- or blind embossing. For a colored embossing an embossing foil is used, which dispenses color once the heat and the embossing pressure react with the material at the point of contact. If no foil is used, this is what a blind embossing is called.
When it comes to initials or plain writings, our bookbindery Plum is certainly well equipped and we can reach back to our existing letters. The used font types are Helvetica, Futura or Bodoni, available in sizes 20pt, 22pt or 24pt.
Whether a logo or other design is demand by the customer an individual embossing stamp will be produced. The stamp will then be owned by the customer and be used for each new order.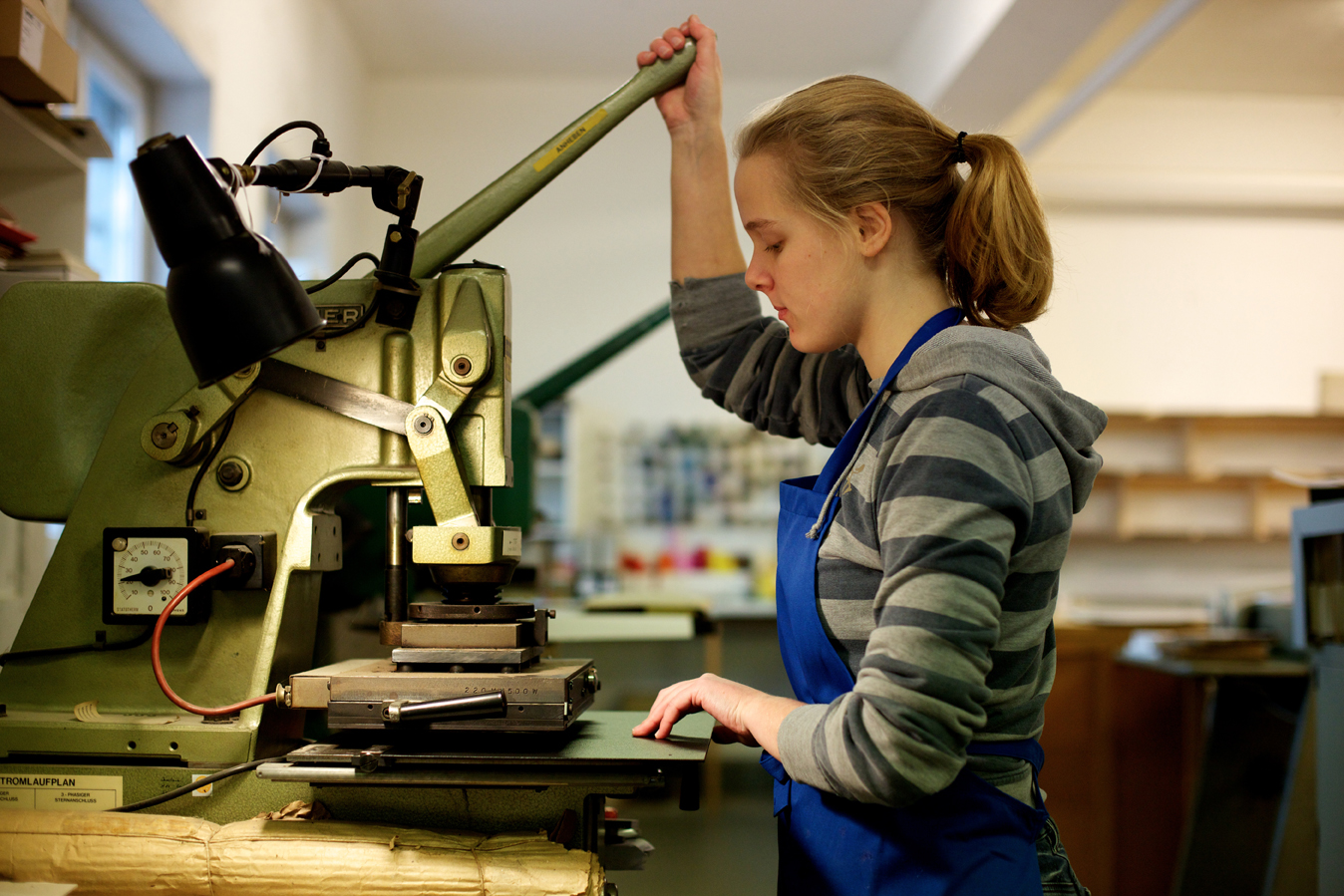 Advantages and disadvantages of embossing summarized:
An embossing on a germanmade. products looks plainly beautiful and also feels like that. It is noble, subtle, sophisticated and durable. With the usage of writings using existing font types a fast realization of the order within 2-3 days is possible.
As soon as none of the existing font types can be used, but an individual embossing stamp has to be produced, we will need a little more time. Depending on the quantity of the order, the production can take up to 10 days. For an embossing stamp a single cost of 100,00 € results. With large quantities this cost measures up pretty quickly but for small quantities or single pieces the financial effort has to be balanced according to the product price.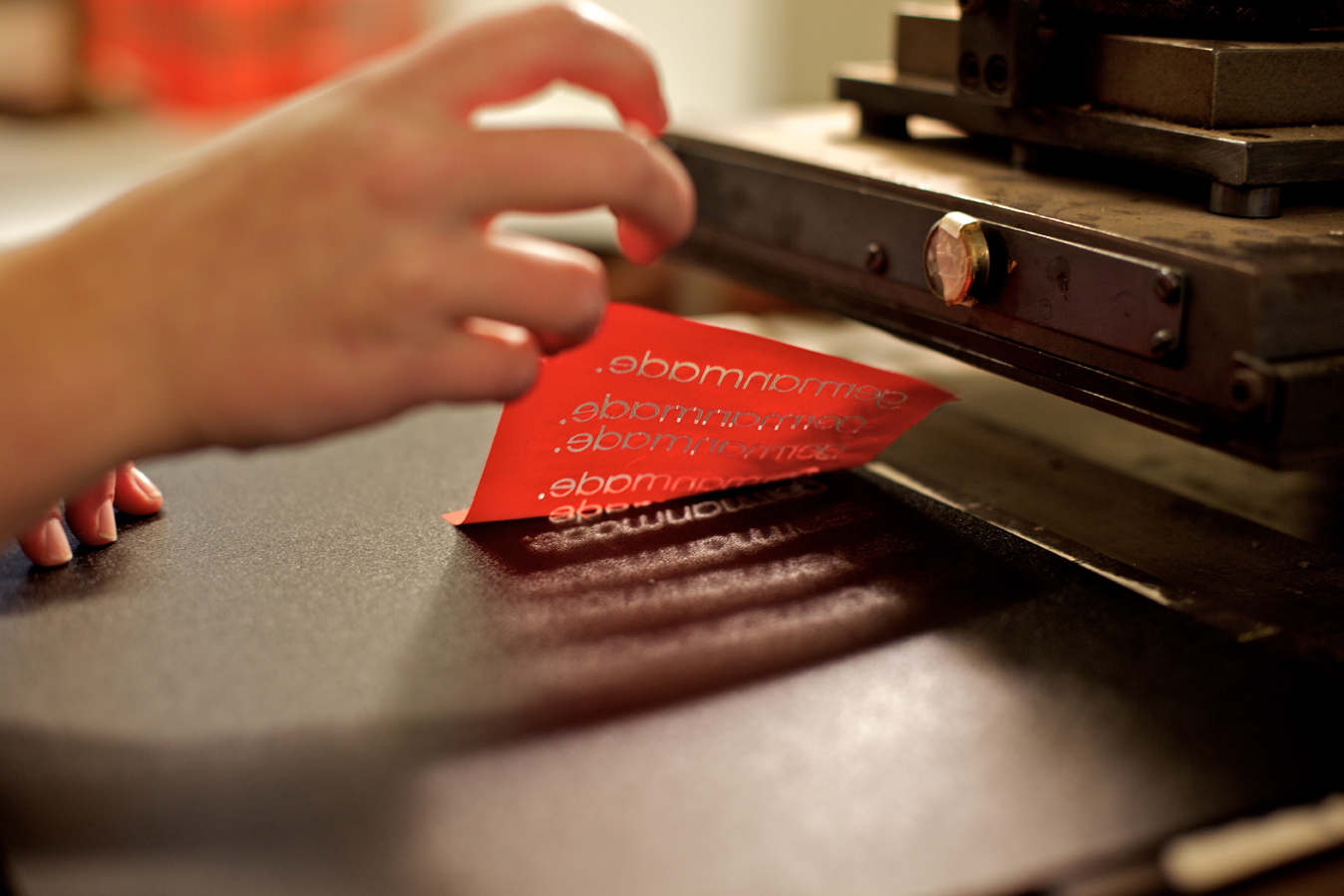 Laser engraving
With laser several different materials can be labeled. At germanmade. we use laser engraving especially to realize logos and writings on leather and wood. Our dock for iPhone 5 made from wood for example can be wonderfully individualized with a laser engraving. And also our leather sleeves can individually be designed with a graphic, logos or pictures.
At the laser procedure, the writing or the logo is made visible via material removal. Meaning that the sleeve, case or dock is heated up at the surface with a laser beam that the engraving will be burned into the leather or wood. Thereby the intensity and depth of the engraving is influenced by parameters such as laser power as well as pulse repetition frequency.
Everything we need to realize an individual laser engraving is a vectorized eps file using CS 5 or older as well as the desired size. With a special software the laser is programmed and the engraving is realized according to the customers wishes.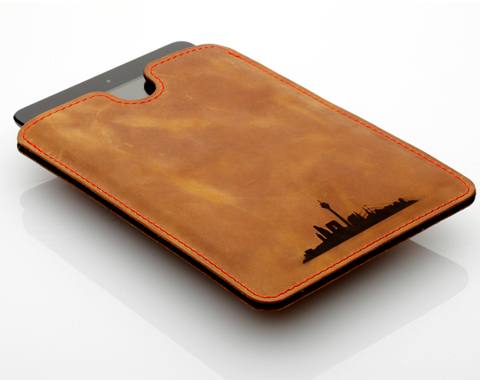 Advantages and disadvantages of laser engraving summarized.
A laser engraving stays. Burned into a germanmade. product forever. Thereby every single line of the logo, picture or writing is very exact and precise in every detail.
Because for programming of the laser only a graphic file is needed, a laser engraving can be realized for a single piece comparably cheap. The price depends on the size of the engraving starting at 10,00 €.
To program the laser a vectorized eps file is needed. This file has to be created with the help of special graphic program. You are not the owner of such software, you might want to consult a graphic designer.
To get a first impression of our individualization possibilities, you can take a look at our various references.